Why choose Hertz Guadeloupe ?
Whether you are a business traveler or a private individual, you plan to go to Guadeloupe? At about 8 hours flight from Paris, Pointe-à-Pitre is not well served by public transportation. Fortunately, other alternatives exist, such as car rental. So, if you need a vehicle, don't hesitate to visit our Hertz Guadeloupe agencies. We offer a wide range of cars for rent.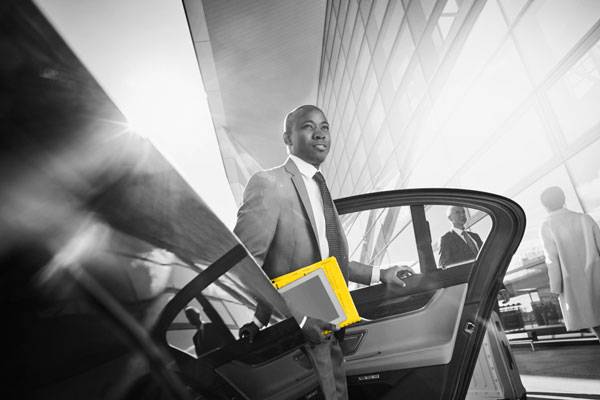 Car rental Guadeloupe for individuals and professionals: how does it work?
Whether you are a private individual or a professional, if you are looking for a vehicle during your your stay, do not hesitate to discover our various offers. Indeed, Hertz Guadeloupe proposes to rent various formats: SUV, sedans, city cars, gasoline or diesel diesel, our catalog is provided.
Do you have a question? If you wish to be advised before reserving a car, we invite you to visit our site to discuss with our advisors and advisors and sales representatives. According to your budget and especially your needs, they will propose you a list of car rentals will propose you a list of car rental perfectly adapted!
Car rental Guadeloupe individuals : discover the Hertz option
Hertz has a definite advantage in that it offers cheap vehicles. To find out more about this, why not visit us ? You can find us in Pointe-à-Pitre (Port de Bergevin), at the airport the airport Pôle Caraïbes or in Le Gosier, Route des hôtels Pointe de la Verdure.
On the spot, you will have the opportunity to get the keys of your vehicle or to start the first steps related to the search and rental of a car. Make sure you not forget the appropriate supporting documents, such as your driver's license and any other other documents.
CAT A PEUGEOT 108 3P
Or similar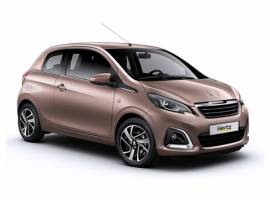 CAT E: PEUGEOT E-208NEW ELECTRIQUE
Or similar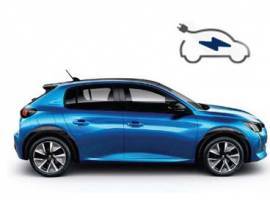 CAT H6: PEUGEOT 5008 AUTOMATIQUE
Or similar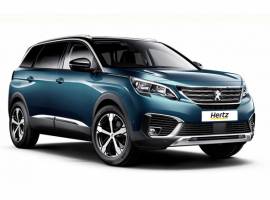 Car rental for professionals : how to rent a car in Guadeloupe ?
To rent a car in Guadeloupe, nothing could be easier. Indeed, if you are a professional, you can simply decide to make the steps online. On our website, you will get all the necessary information.
It is preferable to do so if you are pressed for time. Once you are on site, whether it is at our car rental agency at the airport or elsewhere, you can then begin the process of leaving with your car.
We accompany local companies, but also professionals from abroad. You can rent a van, an SUV or a city car to get to your various meeting places.
Once your visits are over, you just have to return your vehicle to the place defined beforehand, at the indicated hours. Reservations can be made the same day, at the best rate.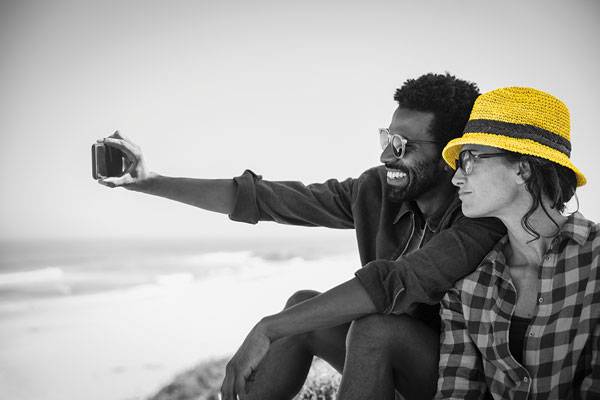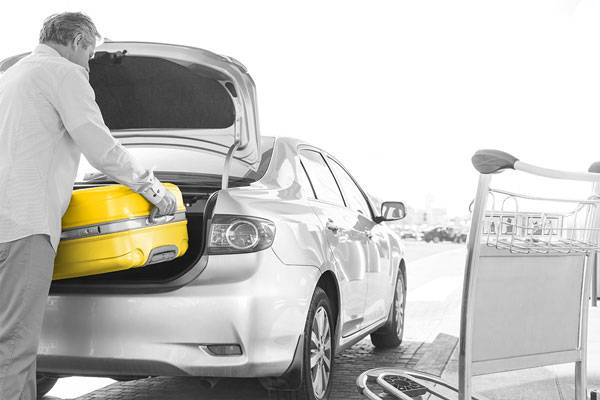 Vehicle rental for professionals: what documents should I provide?
In front of our agents, you will not be able to get the keys as quickly as you would like. First of all, some points must be checked to make sure that everything is in order:
The rented vehicle must be in the name of the main driver, in the name of the person who will pick it up.
You will need to present your driver's license and other supporting documents !
If you do not have a driver's license, the vehicle cannot be rented even if your companion has one. Similarly, if you present a document such as a warrant or waiver, the Hertz Guadeloupe agency will not be able to deliver your vehicle.
Individuals, discover the car rental Guadeloupe airport
Tourists, travelers, if you are about to land on the island of Guadeloupe and you want to rent a car, the steps to take will be quite similar.
Indeed, our Hertz agencies are very concerned about security and will not be able to deliver your goods if you do not respect the prerequisites. In fact, make sure you go to the location with the rental company's driver's license, otherwise we will not be able to meet your expectations. You can learn more on our FAQ page (frequently asked questions).
Guadeloupe is a large French department. You might be tempted to go to the most touristic places, like Pointe-à-Pitre, the biggest city or Basse-Terre as well as La Soufrière or Port-Louis and its beaches.
Places spaced several tens of kilometers apart, which require the use of a vehicle. In fact, if you wish to take full advantage of your trip, of your experience, do not hesitate to turn to our rental agency.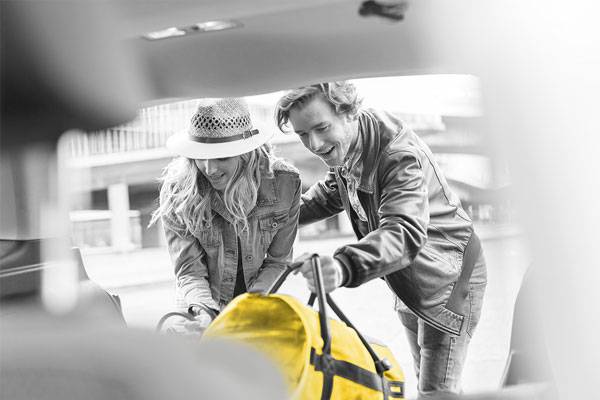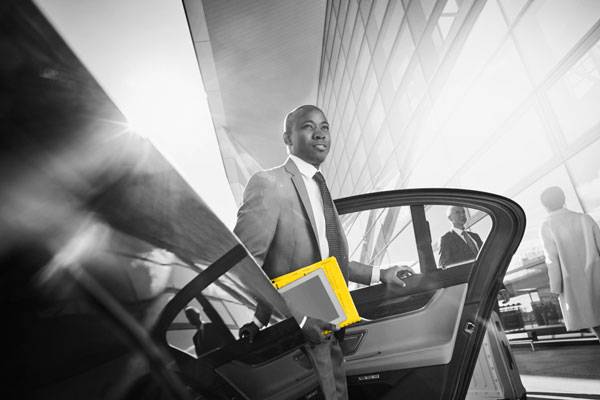 Car rental agency in Guadeloupe: how to return your vehicle
On the receipt provided at the time of confirmation, you will find a date as well as a place and time of return. All Hertz Guadeloupe rental agencies operate independently and opening and closing times may vary. So be careful to respect the indicated schedules.
Indeed, in case of delay, penalties may be imposed, up to the overcharging of an additional day. Likewise, our experts will pay close attention to the overall condition of the vehicle. Mileage, gasoline, wear and tear, many metrics are taken into account. In case of problem, the Hertz Guadeloupe agency reserves the right to charge your deposit.
Hertz cheap car rental: a know-how at your disposal
Short-term or long-term rental, Hertz adapts to the different needs of its customers, thanks to a relatively disparate, complete car fleet.
Thus, if you wish to take advantage of a vehicle in excellent condition, regularly maintained and serviced in order to guarantee you all the necessary safety during your stay in Guadeloupe, do not hesitate to contact us.
Leader in car rental in Guadeloupe, we put all our expertise at your disposal to help you to help you enjoy the best experience, at the best price, whether you are a professional or an individual. Do you have a question? Do not hesitate to contact our customer service, which will be will be happy to answer all your questions. Also, don't hesitate to refer to our recent customer reviews.
The 5 most beautiful places to visit in Guadeloupe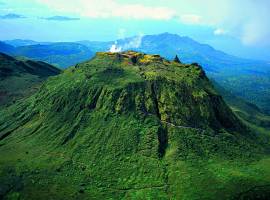 Small excursion on the Soufriere
La Soufrière, more commonly known as "vyé madanm la" in Guadeloupean Creole, literally "the old lady" in French, is an active volcano located in the commune of Saint-Claude in Guadeloupe. La Grande Soufrière is part of a group of volcanoes comprising several eruptive mouths which, in addition to the main lava dome, has formed several other domes. It is a really beautiful place that you must visit if the volcanic conditions allow it. You can go to the bottom of the volcano by car, there are even parking spaces provided.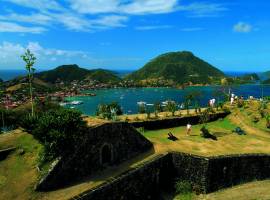 Visit Terre-de-Haut
The French island Terre-de-Haut is located in the Atlantic Ocean and is part of the archipelago of Les Saintes, which is a dependency of Guadeloupe. It is the most eastern island of the Saintes archipelago and the most touristic. It is a really beautiful island that you must visit.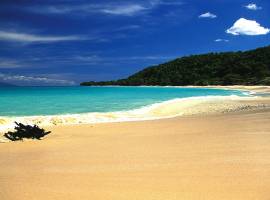 Day on the beach of Malendure
Malendure beach is a black sand beach located north of downtown Bouillante, in Guadeloupe. It faces the magnificent Pigeone islets which offer you a postcard panorama. The beach is well known throughout the world for its seabed which is the natural reserve of Cousteau. It is the place to visit for diving enthusiasts. Located next to a city center, this beach is very accessible by car.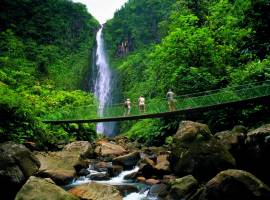 Discovery of the national park of Guadeloupe
The Guadeloupe National Park is a French national park located on the left side of the island of Guadeloupe. This expanse of greenery, which became a UNESCO biosphere reserve in 1992, has as its main objective to protect the biodiversity hotspot of the Caribbean islands, thus sheltering a particularly diversified fauna and flora. You will understand that it is an essential place to visit, being far from any civilization you will need a car to get as close as possible.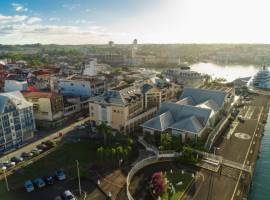 The must-see Pointe-à-Pitre
Pointe-à-Pitre (in Guadeloupean Creole: Lapwent) is a large city of over 310,000 inhabitants located on the island of Grande-Terre, in the center of Guadeloupe. It is known for its many lively markets, such as the colorful Darse market, where fishermen sell their catch from their boats in the harbor, or the stalls selling fresh local fruits. Cafes and colonial houses are built around the verdant Victory Square. It is advisable to take a drive and park your car to enjoy the small pedestrian streets.
Our best car models
CAT B2: PEUGEOT 208NEW
Or similar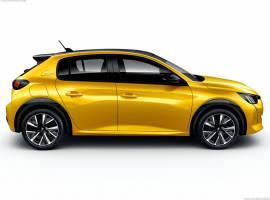 CAT D4: PEUGEOT 508 AUTOMATIQUE
Or similar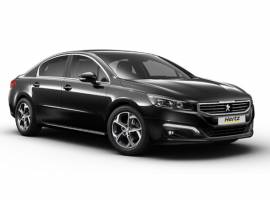 CAT I6: PEUGEOT 3008 AUTOMATIQUE
Or similar