Why choose Hertz in French Guiana ?
Currently in French Guiana, as part of a business trip from France or to enjoy your vacation, you want to rent a car to get where you want without having to depend on public transport schedules? There are various companies offering SUVs, minivans or small city cars for rent. Hertz is one of the professionals of the sector, recognized for the quality of the vehicles offered. Whether you are a professional or an individual, do not hesitate to come and meet us to discuss your needs !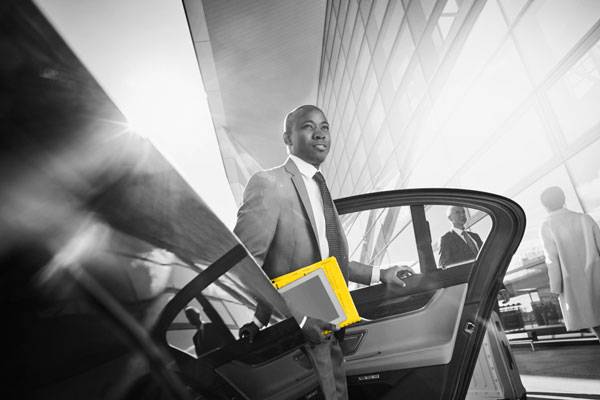 Car rental Guyana for individuals : enjoy your vacations
Are you taking advantage of the tourist season to visit Guyana? This territory of more than 83,000 km2 offers great possibilities to fully enjoy your vacations. Indeed, there are many cultural places to visit and discover. However, getting around in French Guiana is not easy, as public transport is not necessarily very developed and a stay spent in a cab will be extremely expensive.
That's why it can be interesting to turn to cheap car rental. Hertz offers cheap car rental to individuals. You can opt for long term rental (LLD) or short term rental, depending on your needs. Our advisers present in the centers on the spot, will be able to assist you.
Car rental Guyana for professionals: organize your business trip at best
As the gateway to South America, the department of Guyana is well positioned for professionals and company representatives wishing to establish business links. If you are planning to go there and rent a vehicle at a good price, we are at your disposal. Our offer is also aimed at local professionals who need to rent a car or a van on a one-off basis.
CAT A: PEUGEOT 108 3P
Or similar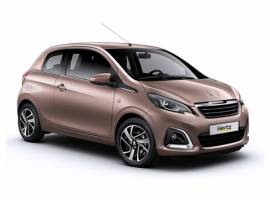 CAT B: PEUGEOT 208 5P
Or similar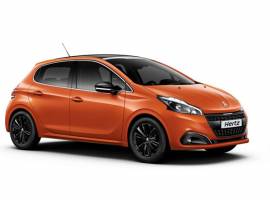 CAT C: PEUGEOT 308
Or similar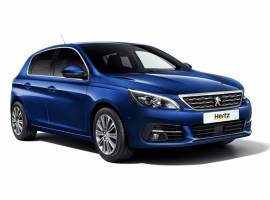 Rent your car directly at Cayenne airport
Are you arriving from the international airport of Cayenne, Félix Eboué? On site, you will find our Hertz car rental agency. Our advisers remain at your disposal, if you consider renting vehicles of different types: gasoline, diesel, different features. Vehicles offered at the best price, in order to ensure you a quality stay on the spot and an affordable service.
Hertz car rental: what's included - and what is not - in the rental ?
Be careful. Indeed, some points, some elements are not included in the price of your car rental in Franch Guiana. However, you could very well decide to opt for the all option, for a few additional fees.
By choosing to rent from Hertz, you will not be able to have an additional driver. This means that you will be the only person allowed to drive. However, it is possible to add a second person for a small additional fee.
Please note that return fuel is not provided. You will have to return the vehicle with a full tank of gas, at your expense !
You wish to enjoy a stay in Guyana with a full option car? If you wish to have a GPS or even a car seat for children, you will have to make the request, provided that the Hertz agency has these solutions !
If you make a driving error, don't pay your parking fee and receive a fine, you will be responsible for all of these fees. In fact, Hertz will not take anything into account for you !
Some insurance policies are not included in the total price of your car rental in French Guiana.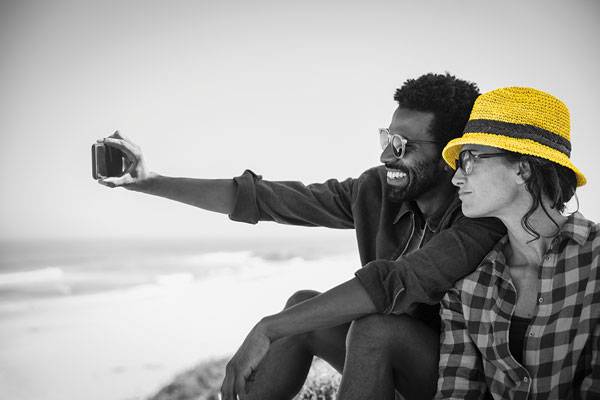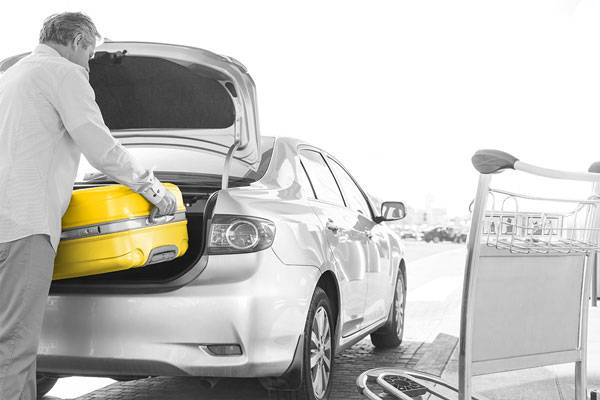 Insure your rental car to travel with peace of mind
Are you concerned about insurance? If you choose to rent a vehicle for business or pleasure in French Guiana, Hertz has included in your rental several insurances, such as civil liability or partial repurchase of deductible in case of collision. You also have a guarantee against theft. However, you might want to go a little further. For about 10 to 15 euros per day, you can take out Personal Accident Insurance (PAI) at 9.98 euros per day. The Premium Assistance insurance, at 6 euros per day, covers your expenses in case of an at-fault accident. Finally, the Super Cover, at 14.99 euros per day, insures you against the slightest problem.
What are the advantages of Hertz car rental ?
In addition to various quality models, our vehicles are regularly maintained. So you take the road in all serenity. At the time of collecting the keys before heading to the central points of Guyana, like Cayenne and others, you will discover a full tank! A little glitch? Our assistance services are there to take care of you.
Finally, it is important to remember that the mileage is unlimited. Ideal for professionals with appointments all over the territory or individuals wishing to visit the city of Cayenne, the space center of Kourou or the magnificent forests, beach and surrounding nature for a few days, a few weeks. As a reminder, French Guiana is a vast territory and the major cultural sites are often several dozen kilometers away.
Our car rental agencies in French Guiana
If you need to rent a car in French Guiana and you wish to return it to a different dealership than the one you visited beforehand, make sure you are well organized. Indeed, the dealerships are different and each has its own opening and closing hours. On the spot, a general inspection of the vehicle will be carried out, particularly with regard to gasoline, etc.
You will have an address and a meeting place on your rental contract that you should not miss, at the risk of being charged an extra day!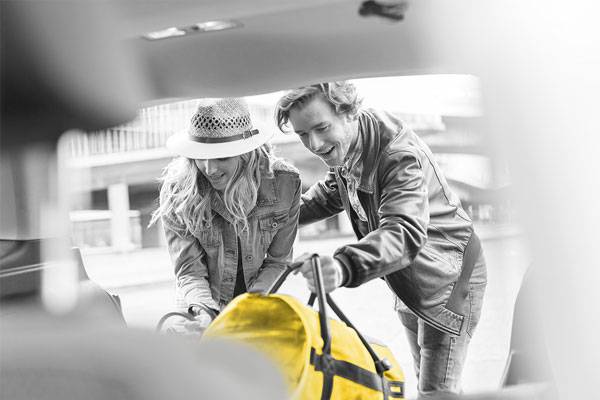 The 5 most beautiful places to visit in French Guiana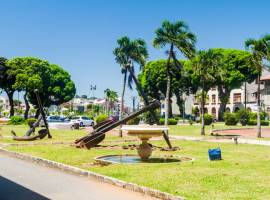 Cayenne: the largest city in French Guiana
The city of Cayenne is the largest and most populated city in French Guyana. It is located on the Atlantic coast of the region. The buildings and historical monuments are relatively poorly maintained, but as the "regional capital", Cayenne is well worth a visit! It is also the nerve center of the economy and especially of local transportation. From Cayenne, you can go absolutely everywhere. The international airport is located about 15 kilometers from the city. You can also rent a car at low cost, thanks to our Hertz rental agencies.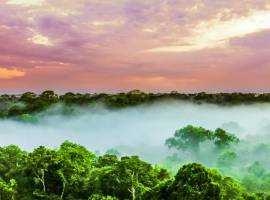 Walk in the Natural Reserve of the Treasure
This natural reserve, which is located at a good fifty kilometers from Cayenne, is a real ode to nature. The landscapes are sumptuous, the forests are dense, the fauna and the flora are diverse, scattered and allow to take a lot of eyes ! To get there, the car is essential. Indeed, you will have to pass by small roads. Once you are there, however, you will have to let yourself be taken in by the game and go out to discover.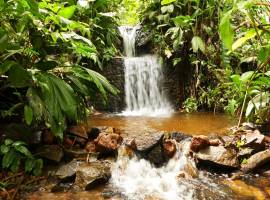 Enjoy the beaches of Remiré - Montjoly
About ten kilometers from Cayenne, you will find the beaches of Remire-Montjoly. The opportunity for you to fully enjoy a moment of relaxation, on the most beautiful pages of the region. Coconut palms, fine sand, nature and always warm water: everything is gathered for an exceptional moment. You can also take the opportunity to go on the few hiking trails !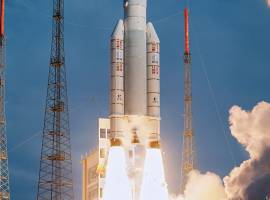 Admire the Guiana Space Center in Kourou
The Guiana Space Center is the pride of the region. Indeed, it is one of the main attractions of this overseas territory. Several flights are organized there each year, about a dozen. Tourists and locals can enjoy the launch of an Ariane rocket, pride of French aerospace technology. Nearby is the Space Museum. Access to the site is rather complicated and it is better to have an adapted vehicle. Indeed, the space center is at a good distance from Cayenne. You could be tempted to rent a vehicle !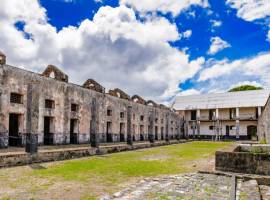 Discover the prison of Saint-Laurent-du-Maroni
This old prison is located only a few meters from the border with Brazil. It was a penal colony whose objective was to temporarily house prisoners before they were sent to the penal colonies. This place, full of history, has hosted great names, such as Alfred Dreyfus, known for the "Dreyfus Affair". It is located more than 250 kilometers from Cayenne. Getting there takes time and the car is the most suitable means of transportation.
Our best car models
CAT S: PEUGEOT TRAVELLER 9PL
Or similar
CAT I6: PEUGEOT 3008 AUTOMATIQUE
Or similar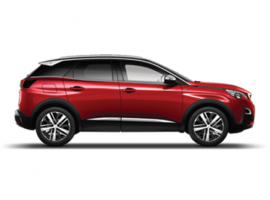 CAT E6: MG ZS EV SUV ELECTRIQUE
Or similar